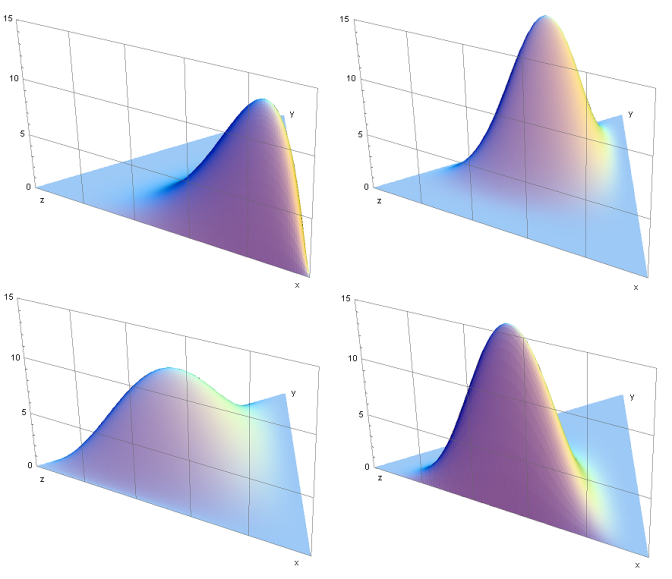 Topic Models - find out hidden content in your documents (Finden Sie Inhalte und Zusammenhänge in Ihren Dokumenten, von deren Existenz Sie bisher nichts wussten
English

Deutsch

Instead of clustering documents and determine, which content predominates in which cluster, you can also go the other way round.

As a first step, topics of the whole document collection are identified. Then - as a second step - each document of the collection is related to one or more topics. Exactly this is also the main difference between these algorithms.

In the first case, a certain document is attributed to just one specific cluster. In the second case, a document is considered to consist of several different parts, and each of them can belong to a different topic.

The following example show the result of an analysis where about 450 patents are gouped into 25 topics consisting of 20 keywords each ...

Clicking on a topic one gets a list of documents belonging to that topic, sorted downward with respect to the words within the document (of that topic).

Anstatt Dokumente in Cluster zu gruppieren, und anschließend zu ermitteln, welche Inhalte in welchen Clustern dominieren, kann auch ein anderer Weg beschritten werden.

Man ermittelt, welche Themenkomplexe in der gesamten Dokumentkollektion vorhanden sind, und ordnet dann die Dokumente der Kollektion den Themen zu. Obwohl auf den ersten Blick kein gravierender Unterschied zum zuerst genannten Verfahren besteht, ist dieser Unterschied jedoch serwohl vorhanden.

Bei der Zuordnung von Dokumenten zu Clustern wird davon ausgegangen, dass ein bestimmtes Dokument eindeutig einem bestimmten Cluster zugewiesen werden kann. Im Gegensatz dazu ist das umgekehrte Verfahren in der Lage, ein Dokument als aus mehreren Abschnitten bestehend aufzufassen, die ihrerseits zu unterschiedlichen Themenkomplexen gehören können.

Das nachfolgende Beispiel zeigt das Ergebnis einer Analyse, bei der ca. 450 Patente in 25 Themenkomplexe zerlegt worden sind, wobei jedes Thema durch max. 20 Stichworte repräsentiert wird.

Klickt man ein Thema an, erhält man eine Liste der zugehörigen Dokumente, absteigend sortiert nach der Anzahl der Worte des Themas, die im Dokument enthalten sind.
List of Topics / Themenliste